Part 3 The Natural Hormone Method – Diet & Testing for Hormones Webinar
August 3, 2021 @ 7:00 pm

-

8:00 pm

$12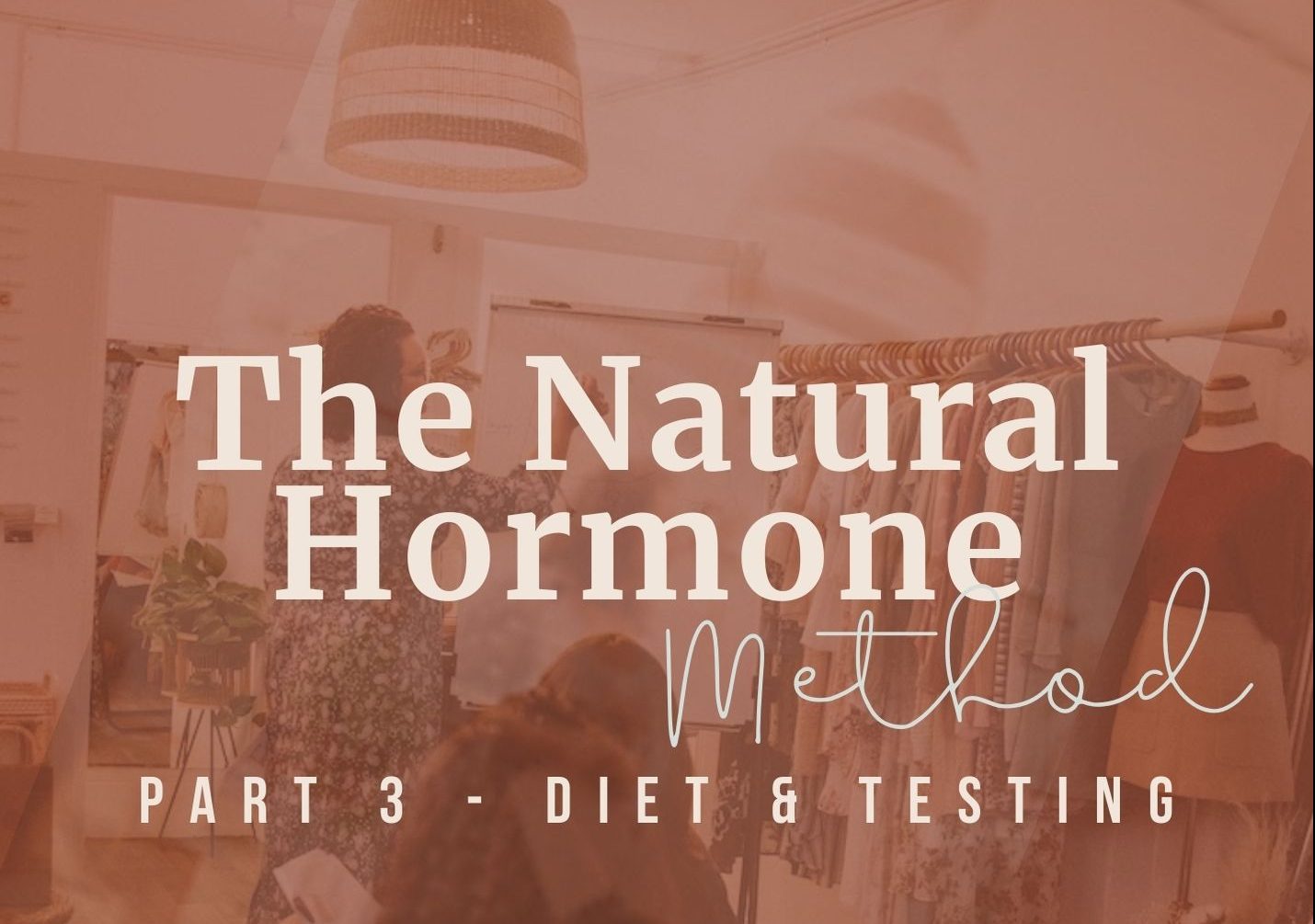 Diet & Testing
This webinar covers why investigating what is happening internally and how an individualised Diet can make a huge difference to the outcome of your hormone symptoms. Let's get you started and on the right track for healthy hormones
Are you experiencing:
Irregular Cycles

Mood Imbalances: Anxiety & Depression

PMS

Heavy or Light Menstrual Bleeding

Clotting

Pain & Cramping

Acne

Breast Tenderness

Headaches/ Migraines

Bowel Changes & Bloating

Fluid Retention

Low Libido

Endometriosis, Adenomyosis or PCOS?
And have you:
Been trying to find answers to your symptoms

Sick of getting told there is nothing wrong

Tired of tests coming back negative and finding no answers

Been wanting to treat the underlying cause of your symptoms

Tired of bandaid solutions

Always wondered how a Naturopath treats hormones
Then this Diet & Testing Webinar is for you.
Because Hormone symptoms may be common, but they're certainly not normal.
So join me for this 1 hour webinar which covers all you need to know about:
> The importance of testing & why we don't want to guess what's going on
> How to get the right tests for your symptoms; blood, urine or saliva?
> How an individualised Diet can make a big difference to your hormones now
> Major diet triggers for hormone imbalance
This webinar is the third part of the series- The Natural Hormone Method and is an insight into the importance for Diet & Testing for your Hormones
Part 1 of the series: Back to Basics- How your period is meant to work
Part 2 of the series: Major Influences to your Cycle – Nervous System, Gut Health & Immunity
Tickets?
Purchase 1 Webinar for $12 or all 3 in the series for $30
If you can't make the day and time, all participants will receive a recording of the Webinar to watch when you please.