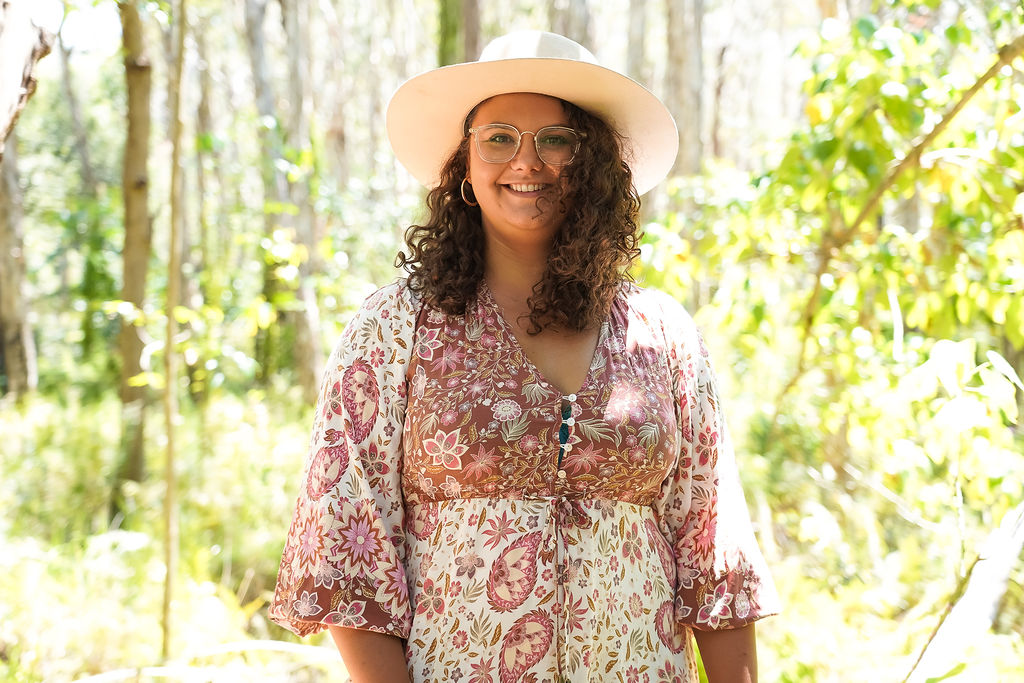 experience . passion . knowledge
I'm Kirra, Bachelor qualified Naturopath (BHsc Naturopathy), Mum & Sunny Coast local.
I studied my Bachelor of Naturopathy at the Endeavour College of Natural Health (Brisbane) and have since been practicing in various clinics- from Brisbane & back to the Sunshine Coast. I created SCNH because I want to use my experience & knowledge to treat complicated and long standing health concerns that I see people present with.
I have two son's, Ziah and Zavi, who you may see wandering around the area. He helped me discover my passion for Hormone's and Children's health through getting to know the journey of pregnancy, birth, motherhood and childhood- and the challenges that we face health along the way.

I have had my own challenges with anxiety, thyroid conditions and post birth recovery, and have always had a passion for helping patients, friends and family understand their health concerns on a deeper level, not just what your concern is, but where it comes from and what is driving it.  To me, educating is the most important aspect of being a Naturopath- because to understand where health conditions stem from, can lead to longstanding improvements and empowerment through knowledge.
This passion has allowed me to develop into a down-to-earth & efficient practitioner who focuses on getting to know a persons situation and lifestyle so that a treatment can be tailored to their needs, the best care possible.
I look forward to meeting you soon
Numbers Speak For Themselves
With experience in many health conditions, Kirra at SCNH can treat many concern's- from acute to complex
What does health mean to Kirra?
To me, health has so many factors- but must encompass all aspects in a persons life- physically, mentally and through diet & lifestyle. To achieve health, I have found through personal and professional experience, that a person must have the desire to want to FEEL better- and this has led me to believe that often as Naturopaths we are a person's last point of call- they have been to see the doctors, the specialists, read the blogs, listened to friends and family, and THEN discovered Naturopathy. I believe with a HOLISTIC approach to health that does encompass physical, mental, dietary and lifestyle factors, that a person can achieve health. 
Although, addressing symptoms is not my only goal. Simply talking about how a person has been feeling or what disorder/ disease they have, is not enough. My goal is to find out what is driving these health issues- so that, once found and removed/ treated, a person's symptoms or disorder can be healed on a deeper, more functional level.
What are Kirra's goals as a Naturopath?
Want to know more about what Kirra can do for you?

Wanting to find out more about what Naturopathy can do for you at SCNH? Book our Free 30 Minute Naturopathy Assessment
Our Free 30 minute Assessment includes
30 minutes talking about YOU and YOUR health concerns
Information regarding what we can do for you at SCNH
An understanding of testing and treatment options  Consultation pricing information Inspiration to act on your health issues!